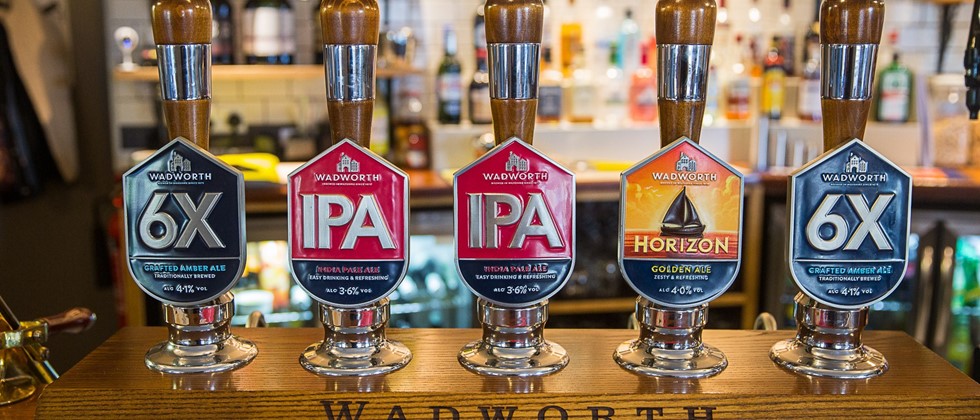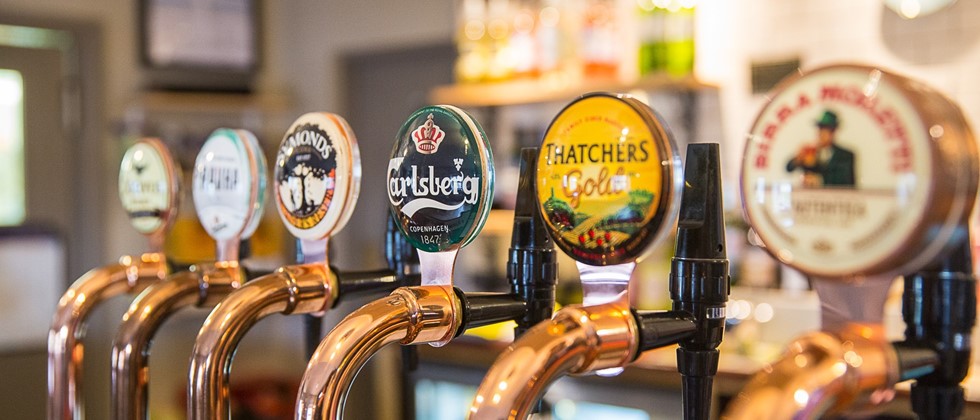 Drinks
Beer
6X
, Wadworth Brewery
(4.1%)
6X is our iconic ale, brewed for over 90 years with a national following of drinkers always seeking it out; it's a beacon on the bar for many ale drinkers. 6X is the classic premium ale that has made Wadworth famous.
Beer
Birra Moretti
, Heineken
(4.6%)
Birra Moretti is a quality beer made in the traditional way. It is the result of a production process that has remained almost unchanged since 1859.
Beer
Carlsberg
, Carlsberg UK Ltd
(3.8%)
Carlsberg is a Pilsner style lager originating from Copenhagen, Denmark. Carlsberg is light, easy drinking and refreshing. The all malt recipe and Carlsberg yeast strain gives the balance between body and depth of flavour and a clean refreshing palate.
Beer
Pravha
, Staropramen
(4.0%)
Pravha was created by the legendary brewers of Staropramen, who were inspired to create a lighter tasting pilsner.
Beer
Wadworth IPA
, Wadworth Brewery
(3.6%)
The main staple session ale, our IPA is an easy drinking all-round ale and is ideal for any pub's session drinkers. It is light copper coloured with delicate malt aromas, cereal notes and a lingering finish.
Cider
Symonds Founders Reserve
, Heineken
(4.5%)
Symonds Founder's Reserve is a distinctive premium cider at 4.5% abv.
Cider
Thatchers Gold Cider
, Thatchers Cider
(4.8%)
Thatchers Gold tastes as good as it looks. Using the best of our traditional approach and modern techniques for a refreshing cider with a smooth appley taste and a bright sparkle.